The C-130 progresses steadily. Right now i just wait for Cody to finally drop me the MAFFS so i can include it. In the meanwhile i've finalized the paints that will come out of the box as well as the Texture Panel and the Customizable Textures Pack (External). Testing goes smooth, just with the autopilot acting up a little, as expected.
So here are the finalists:
US Air Force  Air Mobility Command
US Marine Corps VMGR 356 'Rangers'
Armée De l'Air (France you Cretins)
Royal Canadian Air Force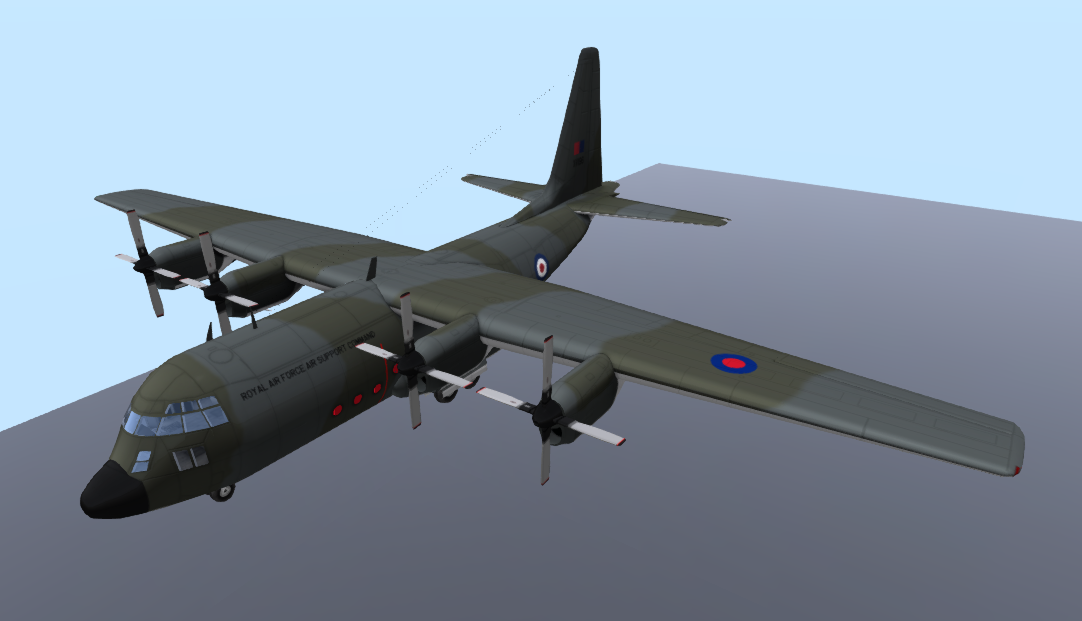 Royal Air Force Air Support Command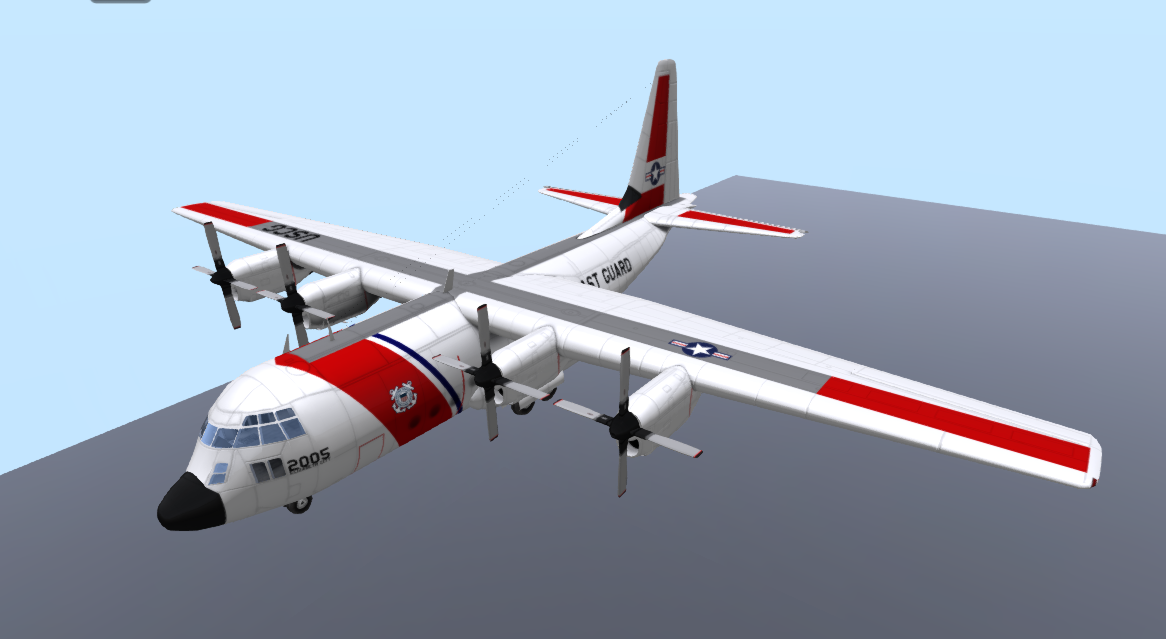 US Coast Guard (Station Elizabeth City)
As with the latest releases the C-130 also comes with a texture panel. This time it is rather huge and i right now check if i CAN make the internal textures appliable as well, without utterly destroying the memory on the painter script.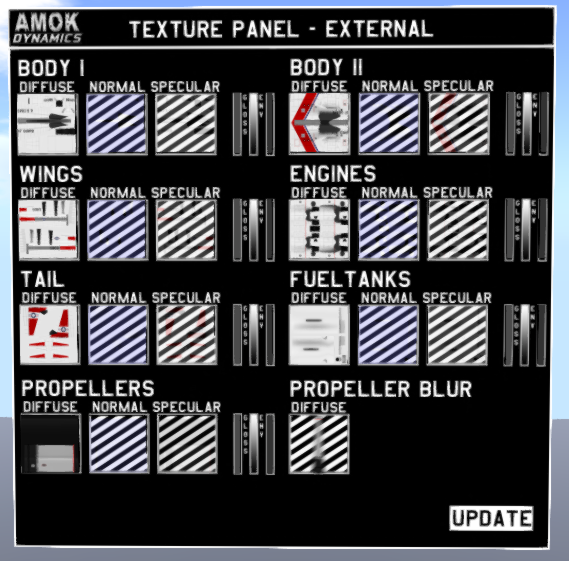 But as you can see. This is already rather packed. So i would need to make a second panel. labeled Internal.
But that is not all. As i said earlier. While the C-130 is in testing. i would work on the BF-110 G-2. Well this baby here: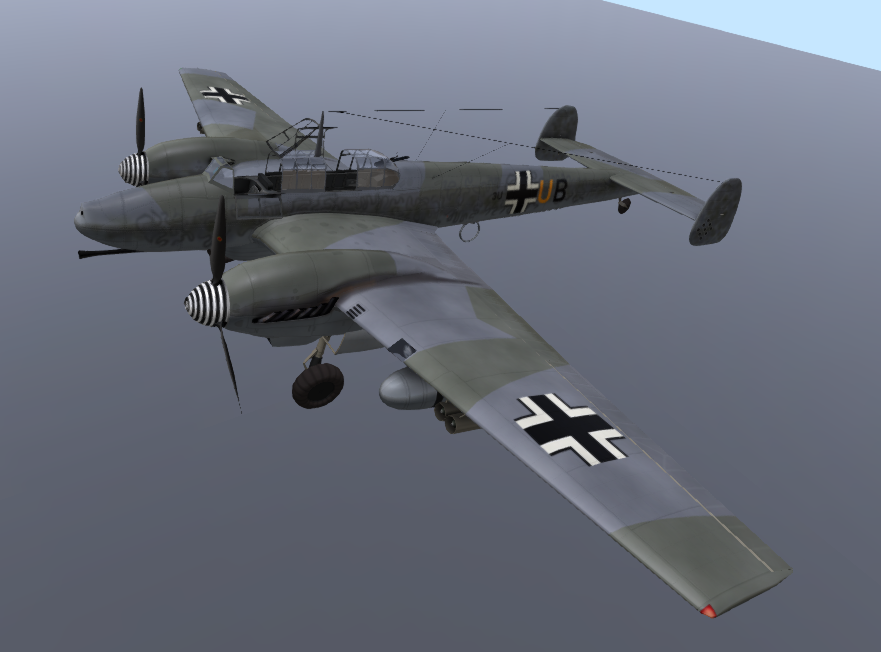 .. might make some of the B-17 pilots cry havoc once it hits the market. It is by all means mostly for ground attack. But as it turns out, reports suggest that later in the war they threw anything at the allies. So they also deployed G-2s as daytime bomber interceptors.
And this here: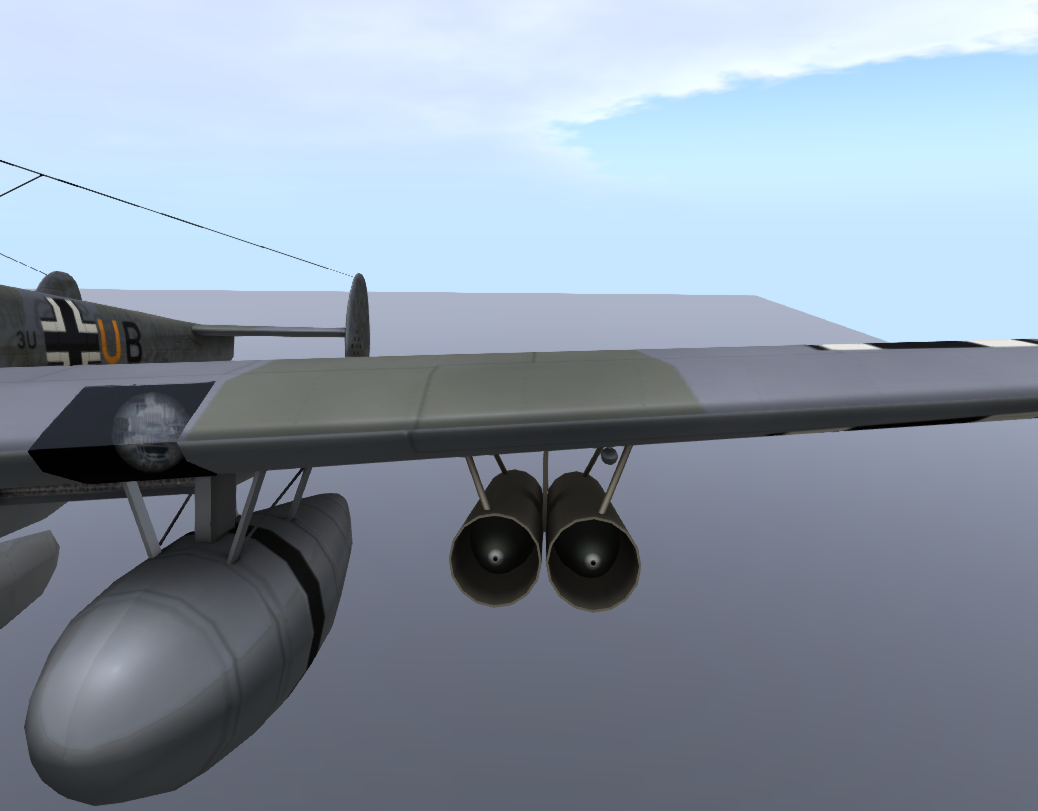 ..gave them an edge in doing so.
Does not look impressive on the model right? Well let me give you a different picture:
Yep thats the BordRaketenwerfer (BR) 21cm. And they load it with a Werfergranate 21cm.
The W.Gr 21cm is the same rocket artillery as in the Nebelwerfer 42. Yes rocket artillery. On a friggin airplane.
They used these with timed fuses against the box formations of the allied bombers and with impact fuses against ground forces. The weapon was not very accurate and had a ballistic trajectory one would expect from artillery. Aiming and using the timed fuse in conjunction with your own airspeed and its ballistic arc made it difficult to score precise hits. But with a warhead that big it was fully sufficient to let the explosive effect and the shrapnel do their job.
So that is what you can look out for soon-ish. I hope i can finish the C-130 by sunday. But since i do not got the MAFFS yet, no promises on that one.